Technology

partners

We have partnered with some of the leading A/B testing tools. You can find out more about them here.
Strategy
services

partners

EchoLogyx has formed partnerships with leading AB Testing & CRO agencies worldwide to deliver added value to our shared clients.
REO is a digital experience agency. They are an eclectic mix of bright and creative thinkers, embracing the best of research, strategy, design, and experimentation to solve their clients' toughest challenges.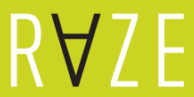 Raze is an analytics and conversion rate optimization organization with one simple mission: helping e-commerce business grow by making customers happier from ad to purchase. Using their unique blend of psychology and statistical data analysis, they optimize each link in customer's path-to-purchase journey, from marketing, to user experience, to customer support. It's CRO for the customer experience.
Binary Bear is a CRO agency that combines the latest technology and tools with a whole world of conversion thinking. They are proudly working with Mindshare, Chapman Freeborn, CIM, and a lot of others.
Let's

Have a chat?

If you want to find out a bit more, just get in touch. We love a chinwag, and we'd love to help you out.

CONTACT US